اخبار و احداث
7 agencies and 110 initiatives to achieve Vision 2030 goals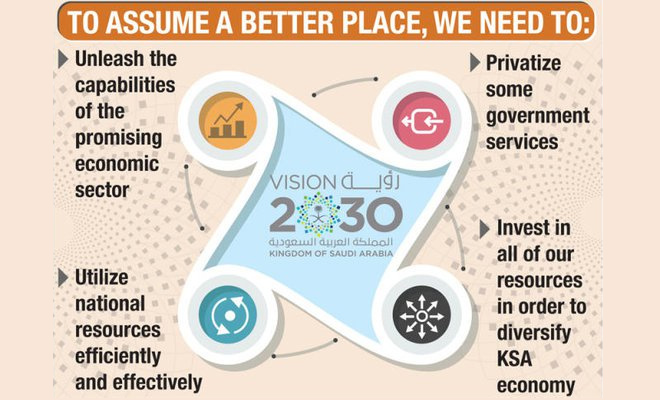 JEDDAH: Seven government agencies have set 36 strategic objectives to help realize Vision 2030 through 110 initiatives.
Some of these agencies, such as King Abdulaziz City for Science and Technology (KACST) and the Royal Commission for Jubail and Yanbu (RCJY), will drive about 30 initiatives, local media reported on Sunday.
The strategic goals of the Saudi Commission for Tourism and National Heritage include the establishment and development of tourist sites and destinations for all age groups, protecting, rehabilitating and promoting awareness on national heritage sites and promoting tourism festivals.
The Institute of Public Administration has been tasked with raising human capital efficiency and efficiency of administrative organizations in the Kingdom.
The initiatives include rebuilding the organizational structures of ministries, launching the national program for the preparation and development of administrative leadership and distance training and developing and applying a national framework for training.
The King Abdullah City for Atomic and Renewable Energy aims to enable atomic energy to contribute to the national energy mix in accordance with local requirements and international obligations, as well as localize expertise in the sectors of atomic energy and renewable technologies.
Its other objectives and initiatives include training human capital, construction of the first nuclear power plant site, developing and localizing industrial and service opportunities and supporting private sector partnerships, developing small nuclear reactors using SMART technology and localizing renewable energy technologies to support the power and water desalination sectors
The responsibility of the General Authority for Investment is to improve the regulatory and procedural environment to enable the quality of investments via initiatives such as the development of infrastructure to facilitate doing business, increasing the local content ratio, establishing a National Competitiveness Center, creating a comprehensive electronic service center, establishing an independent body for the management and implementation of the giant state projects, and activating a unified license for foreign investors.
نسعد بزيارتكم لنا في الركن الخاص بنا في النخيل مول...
لنا منكم الزيارة...ولكم منا الهدايا...بانتظاركم في النخيل مول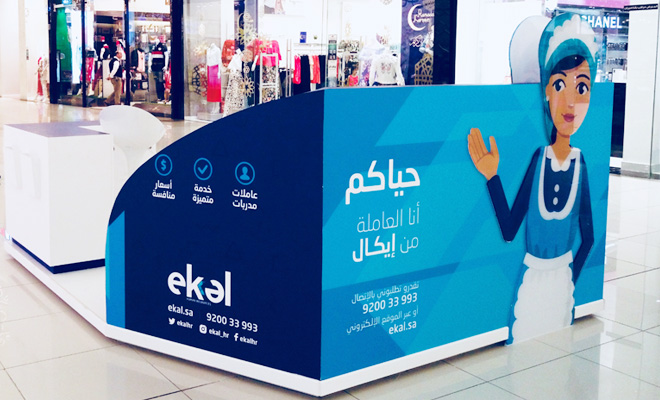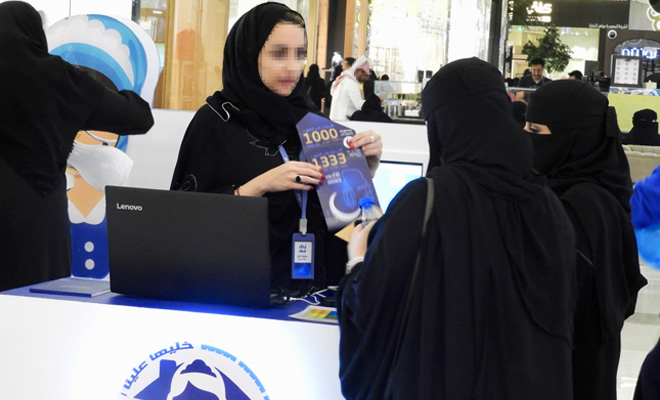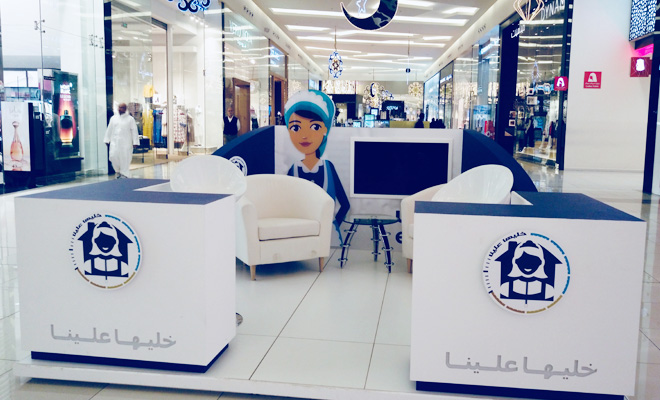 Ministries vie with one another to implement NTP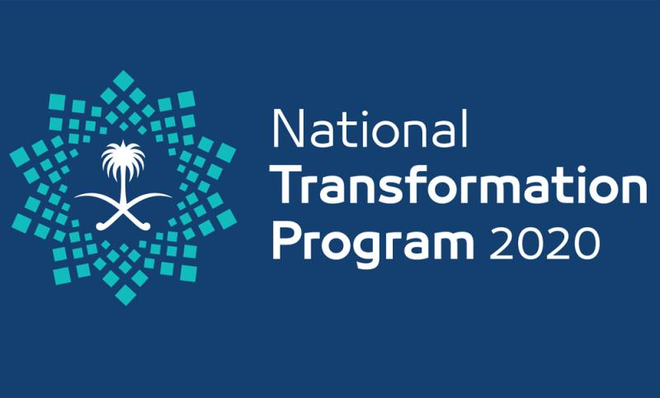 JEDDAH: In view of the swift steps to implement the National Transformation Program (NTP) 2020 and Vision 2030, the ministries are competing with each other to ensure their success.
Almost every ministry has been entrusted with the responsibility for achieving the goals set out in Vision 2030.
The Kingdom's moves to ease the conditions for issuing visas as an effort to attract foreign investment and capital are being seen as an effort to diversity its economy beyond oil.
Bloomberg has said in its comment that Majid Al-Qassabi, minister of commerce and investment, announced a new mechanism for issuing visas swiftly to investors as part of NTP and Vision 2030.
The minister told Bloomberg that visa was one of the core issues that were related to improvement of work environment.
He pointed out that the Council of Economic and Development Affairs (CEDA) has formed a committee to make the work of investors easy.
"There are programs for making visas available swiftly. The idea of green card has also been floated, as fast issuing of visas was very important."
Al-Qassabi said the Saudi authorities were trying to strengthen the foreign direct investment in non-oil sectors to even out the losses due to a drop in oil prices.
The NTP is part of a strategy to achieve the ultimate goal of Vision 2030, Abdullah bin Ibrahim Al-Fayez, planning consultant, has said. "The NTP stems mostly from the previous five-year plans and should not be confused with the Vision."
"The vision requires willingness for implementation, data and logistics, a unified base of information, accurate knowledge of state-owned human and other resources, the introduction of laws and regulations to govern the transition, awareness among citizens and readiness among state employees to take on responsibilities," he said.
Through KPIs (Key Performance Indicators), he said, ministers will have up to 100 or more targets to meet. Every three to six months, they must present what they have accomplished and will be held accountable for shortfalls, he said.
Close to half million jobs in the nongovernment sector by 2020 is expected to be generated under the NTP.
احدث الأخبار
STAY CONNECTED
اتصل بنا
المقر الرئيسي الرياض
حي الملز، شارع صلاح الدين الأيوبي
مقابل الشركة الوطنية للتقسيط
مبنى (صلاح الدين ب) الطابق 4
العنوان البريدي: ص ب 10133، الرياض 11433
الرقم الموحد: 993-33-9200
فاكس: 4949-510-11-966+
البريد الإلكتروني: info@ekal.sa
تواصل معنا




---
شركة إيكال للموارد البشرية ،المملكة العربية السعودية © (2017) حقوق الملكية محفوظة